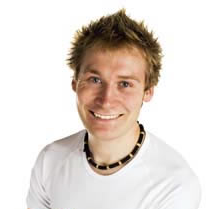 Welcome to Mariusbakken.com – here you'll find three things :
Information on the training of some of the top athletes around – with a special focus on Kenyan training principles. This comes from my 15 stays in Kenya. Down the road I'm planning to add some quite interesting additions to this, for example the specific trainings I did when I was coached by Peter Coe, father of Sebastian Coe.
The blog archive from 2000 up until 2006 when I competed at top level. You can find it season by season here.
Coming up, information on marathon training and half marathon training. Until then I've linked to my Marathon Training Schedule site over at marathon-training-schedule.com.  This site contains basic information on such things such as heart rate zones, half marathon training periodization, picking the best running shoes as well as a day to day marathon plan called "The 100 Day Marathon Plan" The articles coming up on the marathon and half marathon on mariusbakken.com will have a more advanced focus compared to what you see over at Marathon Training Schedule. Nevertheless you'll see these principles all planned out in the "100 Day Marathon Plan" in an easy to grasp fashion.
Do be patient with me on this – currently (spring of 2010) I'm just finishing up Medical School here in Oslo but after that I'll try and expand all of this running information / adding the info above.
Marathon Training Schedule: Reap the Benefits of the Right Marathon Training for You
As you can see mariusbakken.com has some links going to my marathon training schedule. This program is based on Italian and Kenyan Marathon training, much like the training articles you can read about above. Fairly soon, this site will be moved over to a new marathon site that will be build here : marathon training schedule .
To be more specific I've tried to incorporate the core principles you see from these two systems into one that also works for the non-elites. The result is a smarter approach to marathon training.
Central in this is a variation of paces and strict marathon periodization within the aerobic zones.
This running schedule can also easily be adjusted to the 10k / half marathon as well. In addition this I'll have a separate section here on running injuries and running shoes – until then I've linked up to a site on the best running shoes.
Finding the Right Marathon Training Schedule for You
Some of you have found ourselves facing the notorious marathon wall, which is mostly found at the quarter point of a marathon. But the existence of the marathon wall is an essential part of the challenge that the marathon is.
Finding the right training program can be tricky, and you might even start training and later on realize that it's the wrong program for you. The middle of training is the wrong time to realize this. Besides, you will have so much more fun if you train the right way, and you will be greatly motivated knowing that you are effectively going after a goal.


Update 2012 : currently I'm working as a physician/doctor in Kristiansand, southern Norway. "for øyeblikket jobber jeg som fastlege i Kristiansand ved Søm Legesenter"